VISION
To achieve more joy, well-being and fulfilment among the less-privileged.

MISSION
Making the World a Better Place, by reaching out to the needy, through Compassion and Love.

OBJECTIVES
• To support established orphanages through provision of infrastructure
• To provide educational scholarships for orphans and indigent youths
• To provide counselling to children in orphanages, widows and disadvantaged youths
• To organize economic empowerment programmes for the less privileged
• To assist local and international donor organizations to cater for the needy
• To promote welfare programmes for orphans, singles and youths
Some of our partners: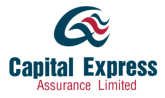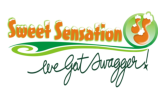 The Olubukola Adenike Ojurongbe (O.A.O) Foundation
The Olubukola Adenike Ojurongbe (O.A.O) Foundation is a welfare initiative by Engr. (Ms.) Olubukola Adenike Ojurongbe in manifestation of an endemic attitude of welfare and a heart of mercy.
Olubukola is an electrical engineer who has put in over two decades of service in N.E.P.A. now Power Holding Company of Nigeria Plc. She served in various departments rising to the position of the Business Manager currently in charge of lkorodu Business unit.
Born in Lagos, she hails from Igbara-Odo Ekiti, Ekiti State. From her childhood/youth, she had always had a positive mind, seeing possibilities in impossibilities and displaying a strong passion for identifying with and ameliorating the plight of the less privileged in her immediate environment.
This divine passion which had been foremost in her endeavours had characterized her relationships with people she had the grace to encounter even within her larger family and others related or unrelated professionally and socially.
"The love we give away is the only love we keep." - Elbert Hubbard
Join Us
Prior to her ordination as a Deaconess in the Redeemed Christian Church of God in 2005, Deaconess Olubukola had always been involved in welfare work, giving hope to the hopeless, succour to the suffering and support to the weak. She had exemplified herself in her commitment to ease the burden of the underprivileged anywhere she found herself. Consequently, she joined the welfare department in her parish. Over the years she has kept faith with this arm of her church with outstanding passion.
The OAO Foundation was launched and inaugurated in April 2008 in commemorating of her 50th birthday.
Together with noble people of like-minds, a cream of professionals who have distinguished themselves in their various professors with outstanding integrity, she constituted the board of trustees of the foundation. With very meagre resources but a great resolve to achieve, we set sails to achieve our maiden objective – the construction of clinic for the SOS village. The initial cost of the project was put at 8.5 million naira.
Initially, the obstacle looked insurmountable. But with hard work, perseverance and commitment of the board members and generosity of friends, colleagues, associates and kind-hearted individuals and organizations, we achieved the objective. The clinic stands completed and ready to use today, with all glory to God.
The O.A.O Foundation also regularly gives support to other orphanages. At these places we achieved success in ameliorating the conditions of the children through supplies of relief materials and upgrading of their facilities.
Today we stand poised to take on another project that will add value to the lives of less-privileged in our society, depending on the support of numerous friends and donors. Together we can make a world of difference in the lives of the less privileged.